Aurora
Magnetic nails that present a subtle green tone on top of solid black. A mystic nail design reminiscent of a dark night in aurora by presenting various lights from different angles.
TYPE: Press-on
SHAPE: Square
WHAT IS FINGER SUIT?
FINGER SUIT is a premium press-on nail brand offering the widest selection of high-quality nails. FINGER SUIT press-on nail is mainly designed for easy application & removal of trendy nails that can be completed in a minute.
INCLUDES
40 Press-on Nails
2 Prep Pads & 1 Nail File & 1 Wooden Stick
Instruction Manual
*We have provided a new version of the prep pad, Prep Pad Plus (+) in the shipping box for better adhesion. Make sure to prep your nails with Prep Pad Plus before application.
KEY FEATURES
Extra Pieces in Various Sizes
Glue-free with No Dry Time!

Natural & Comfortable Wear
Instant Application
Cruelty-free & Toxin-free
*All our products are available to be shipped via FedEx
FREE SHIPPING ON ORDERS US $80+
Shipping costs depend on the weight (and size) of your order, your destination. You can determine prices by using the shipping calculator on shopping cart page. At this time we ship to the countries with the following: Australia, Canada, Hong Kong, Malaysia, Singapore, and the United States. For customers living countries where our products are currently not available to be shipped, we are preparing to ship the items to them soon. So, please wait for a while.
TAXES AND CUSTOMS
** Import duties and fees, taxes and any other charges and fees are the responsibility of the customer.
NOTICE : We, unfortunately, don't ship the items to APO/FPO/DPO (Army Post Office/Fleet Post Office/Diplomatic Post Office) addresses.
Customer Reviews
Write a Review
Ask a Question
These are high quality nails
I'm very impressed!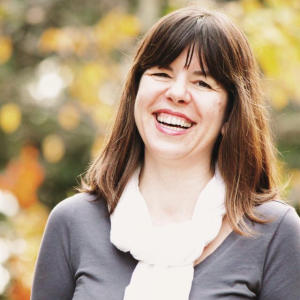 A
03/15/2022
Antoniya

United States
Gorgeous!
I am not new to press on nails and all brands have their pros and cons. While, these were probably not the best fit for my nails, the color on this particular set is so stunning that I don't even care. The holo effect and the way the color shifts depending on light, takes my breath away. I can't stop staring at my nails!
02/26/2022
Sophea

United States
talented, brilliant, incredible, amazing, show stopping- Lady Gaga
These nails are of high quality. I work as a barista and my hands are soaked 90% of the time. They're still on after 4 days of work and showers. Not only that, they're mesmerizing to look at. The color changes with the lighting and angle you tilt your hand.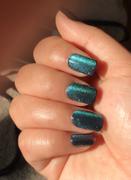 01/19/2022
ConnieJo H.

United States
Love them
Love them have ordered them 3 times. Fit is a little small for my wide nails, but I will endure that. I get so many compliments on them, people love them, and so do I!
12/14/2021
ConnieJo H.

United States
They are gorgeous
I ordered these again! Have to take them off for surgery, so wanted replacements, as these are my favorite ones.